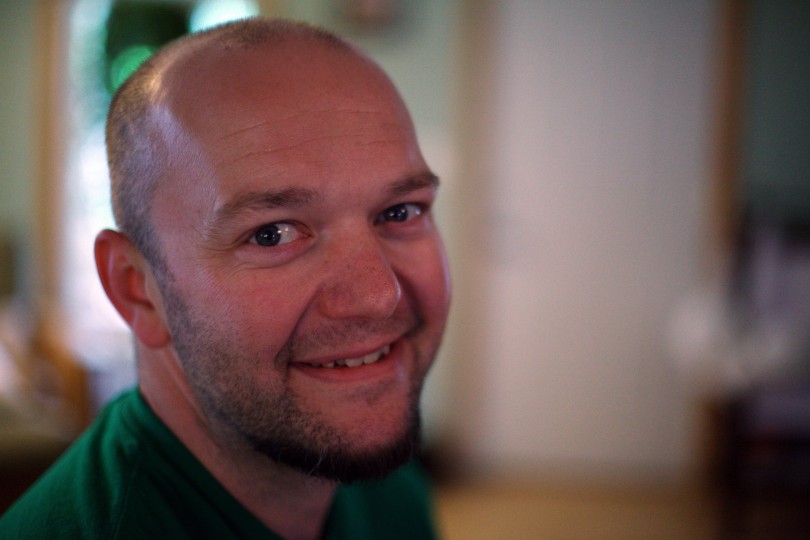 I play video games. But then I need money to support all the things for that habit; such as heat, roof, TV, games, food, etc. So, I am a video gamer with a day job.
But, seriously.
With an Associates in Applied Art, you wouldn't think I would be translating business goals into technology solutions and using databases and code to attain those goals. I wanted to be a web designer, which led to making my sites more interactive (JavaScript), which led to databases and VB scripting, which led maintaining those systems, which led to Information Technology in general.
I have a passion for automating processes and integrating systems in order to attain business goals, reduce human error, and make the entire processes more efficient. I work with the CEO to determine key metrics and work on the reporting end to help manage and track those metrics. I work with our Bidding Administrators group to help develop a custom, web-based system to track Bid Tabulations so that we can generate standardized Excel exports, with the added benefit of Project Managers using the database to create more accurate cost estimates. I work with the receptionist to develop a new calendaring system and how to create appointments using video conference, Microsoft Lync, and GoToMeeting.
Point being, all aspects of business can benefit from integration and automation and there is no task too small. Every little and big piece of this puzzle helps the business sing. I am here to take business goals and translate that into automated technology, by any means.